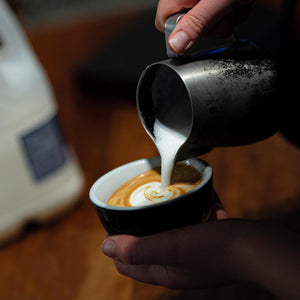 THE POST ROOM
The Post Room cafe is one of many Chiswick coffee shops at the heart
of Chiswick cafe culture, a welcoming, relaxed coffee haven, less than
two minutes from Turnham Green Station.
We're dedicated to serving the best coffee, with award-winning
speciality beans and quality, fresh ingredients across our breakfast and
brunch menu.
With blazing fast, industrial strength free wi-fi, and most
importantly our team is committed to delivering the best and friendliest
service in town… All we need is you!
Our Menu
Our menu varies seasonally & depending on select ingredients,
so please contact us anytime & we'd love to tell you what's cooking right now:
 
Award-winning Speciality Coffee
Breakfast | Brunch
Freshly-made sandwiches
Organic Teas | Juices | Smoothies
Heavenly bakes, cakes & treats
Try our Click & Collect service via GoodEats
HERE
Our store
2 Bedford Corner, S Parade W4 1LD

Mon - Fri, 8am - 4:00pm
Sat - Sun 9am - 4:00pm
*Please call to check for seasonal timings.